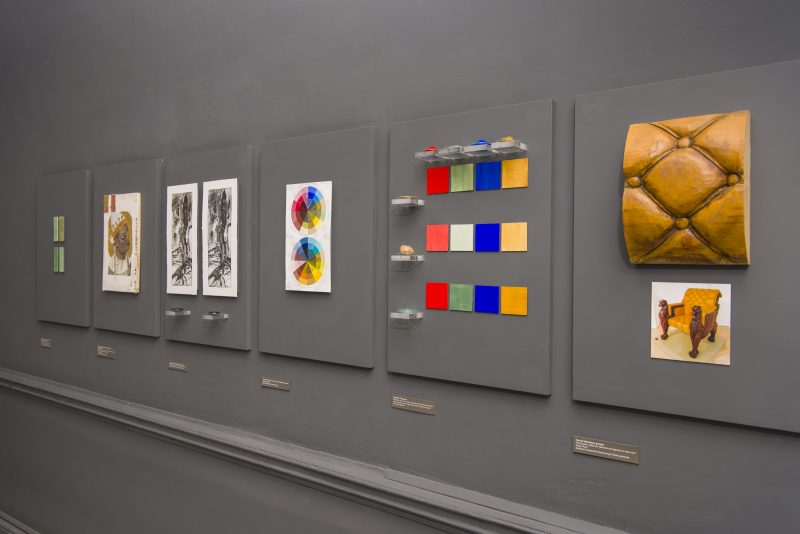 The current subject of our Material Matters programme is pigment.
As essential key material for artists, designers, craft specialists, conservators and restorers, pigments have been used through millennia to image and ornate, from the most domestic object to the most ritually significant. With thousands of known pigments available across the world, their historic impact is profound and enduring.
To open our Material Matters: Pigment series, six of our expert practitioners, Tracey Chaplin, Andrew Grassie, Onya McCausland, Keith Price, Alison Seed, and Amikam Torren were invited to respond to a question by Robin Mason, artist and Head of the Fine Art Department here at the Art School.
You can read an edited transcript of their discussion below or download a pdf here here. If you'd like to receive a hard copy of the leaflet, please email office@cityandguildsartschool.ac.uk
PIGMENT PLANTING SCHEME
Our focus on pigment has been extended through a new planting scheme in the Art School's garden which includes a range of plants used as the source of a variety of pigments. These include Rubia Tinctorium "Madder" – a red pigment extracted from the roots, and Vitis Vinifera "Grape Vine", producing a vine black pigment from the charred stems. During a tutor-led workshop series, our students will harvest the plants and explore the pigment-making process.
LONDON CRAFT WEEK
As part of London Craft Week 2018, our event featured a pigment, colour and gilding display and demonstration area, a popular destination for visitors.  Art School alumna and pigment specialist Catalina Christensen,  gave pigment-making demonstrations using the egg tempera process and colour expert Jane de Sausmarez  informed visitors about colour theories. Art School Decorative Surfaces Fellow, Tuesday Riddell, demonstrated japanning and other historic lacquering techniques as used in her practice, and Rian Kanduth, one of our Conservation department tutors and gilding expert, showed visitors gilding techniques.
Tom Groves, Head of Art Histories, has been in conversation with Catalina Cristensen about her fascination with pigment and her environmentally-neutral practice. You can read more here.
We will be exploring pigment again during London craft Week 2019 and plan further activities focused on pigment over the next year.