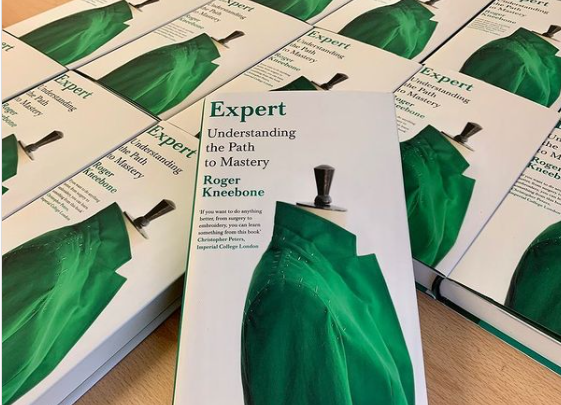 This week, the MA in Art & Material Histories Course invited Professor Roger Kneebone, the Art School's first Honorary Fellow, to give a lecture to students from across the whole Art School about the ideas in his new book Expert – Understanding the Path to Mastery, published by Penguin, 2019.
Roger directs the Engagement and Simulation Science course at Imperial College London where he leads a multidisciplinary research team whose aim is to advance human health through medical simulation, collaborating closely with clinicians, scientists, patients, the public and a range of experts in different fields.
For the last 20 years, Roger has been researching what it means to be an expert, not only within medicine and surgery, but any given field. Roger has worked with taxidermists, tailors, puppeteers, racing drivers, artists, magicians, and also several of the Art School's staff, Master Stone Carvers Paul Jakeman and Nina Bilbey, and Fine Art alumnus Harrison Pearce to develop a fascinating line of enquiry around the mastery of craft and the journey through apprenticeship towards become expert.
Expert taxidermist, Derek Frampton – one of the Experts studied by Professor Kneebone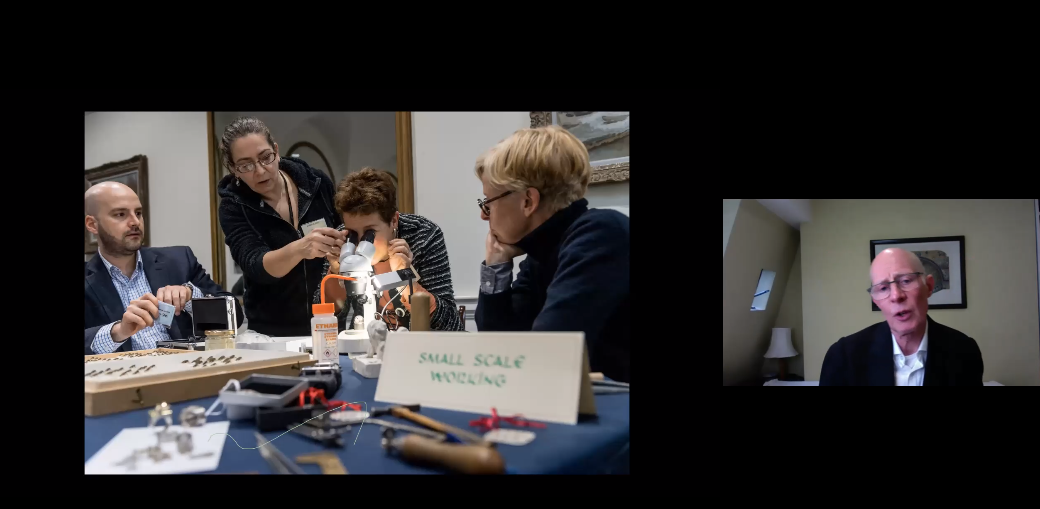 A workshop bringing experts from different disciplines together, including the Art School's Senior Stone Carving Tutor Nina Bilbey (R)
In his talk Roger shared his thoughts about further developing his relationship with the Art School:
"I very much hope that I will be able to spend more time in the Art School soon because whenever I come to see what's going on, I'm astonished by the extraordinary level of not only skill, but of thoughtfulness, creativity and wisdom. The Art School is a shining beacon where everybody understands the critical importance of everything I've been talking about today".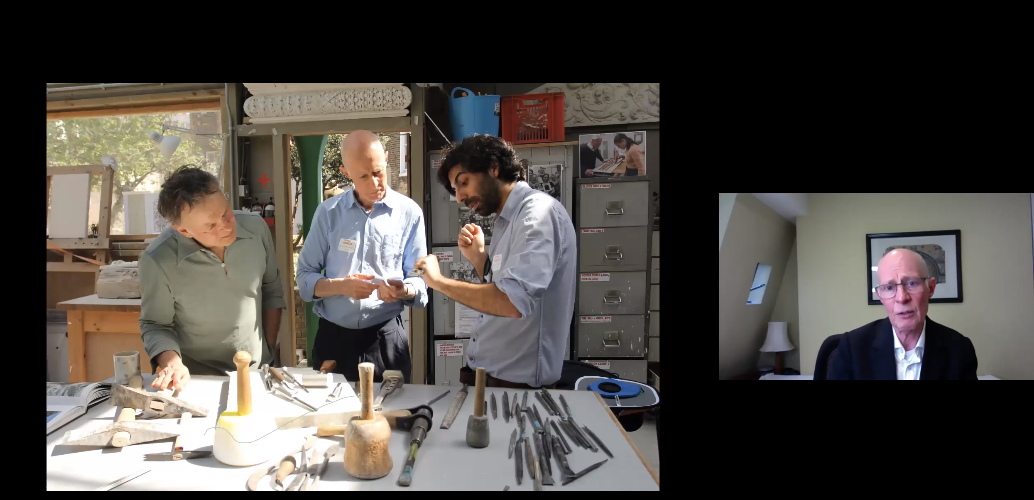 'Stones and bones' – the Art School's Stone Carving Tutor Paul Jakeman (L) compares notes with Orthopaedic  Surgeon, Malik Rasi (R)
We are incredibly grateful to Roger for his brilliant lecture, and we are very much looking forward to welcoming him back into the school when the buildings re-open. His talk was rich and informative, highly entertaining and hugely inspiring and set in motion a series of discussions that will continue long into the academic year.