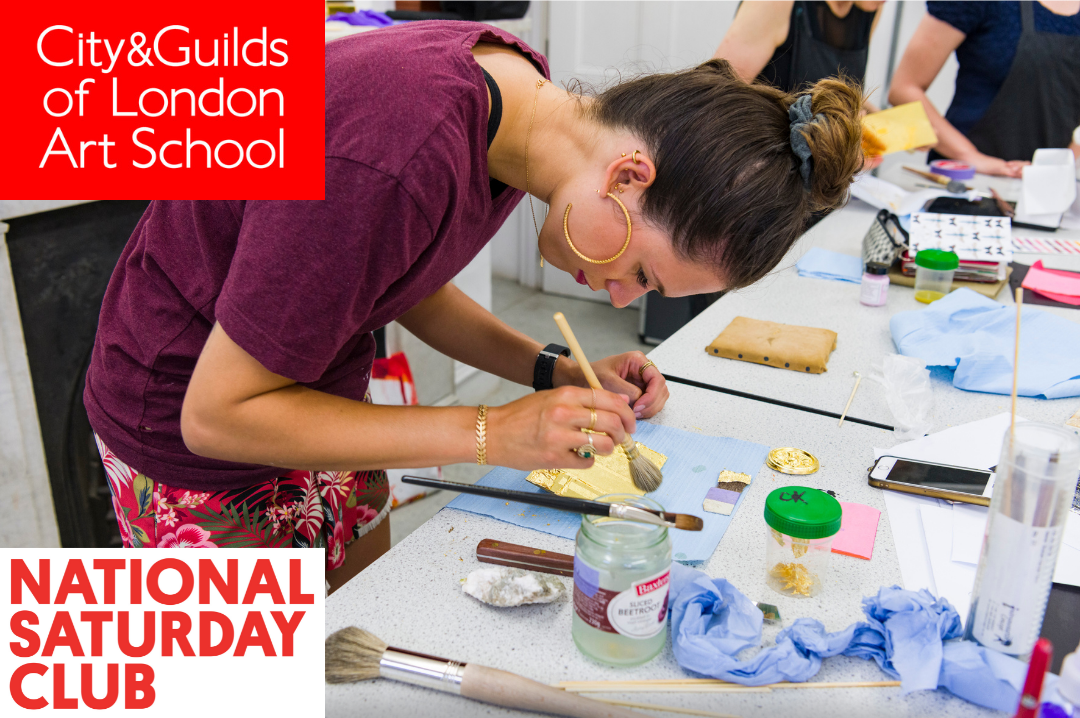 We are delighted to announce that the Art School's Saturday Club is one of only four Clubs selected to take part in a new Craft&Making programme pilot by National Saturday Club, in partnership with the Queen Elizabeth Scholarship Trust (QEST).
CEO of the National Saturday Club, Lucy Kennedy, made the announcement last night at the QEST 30th birthday party held at Goldsmiths Hall, London.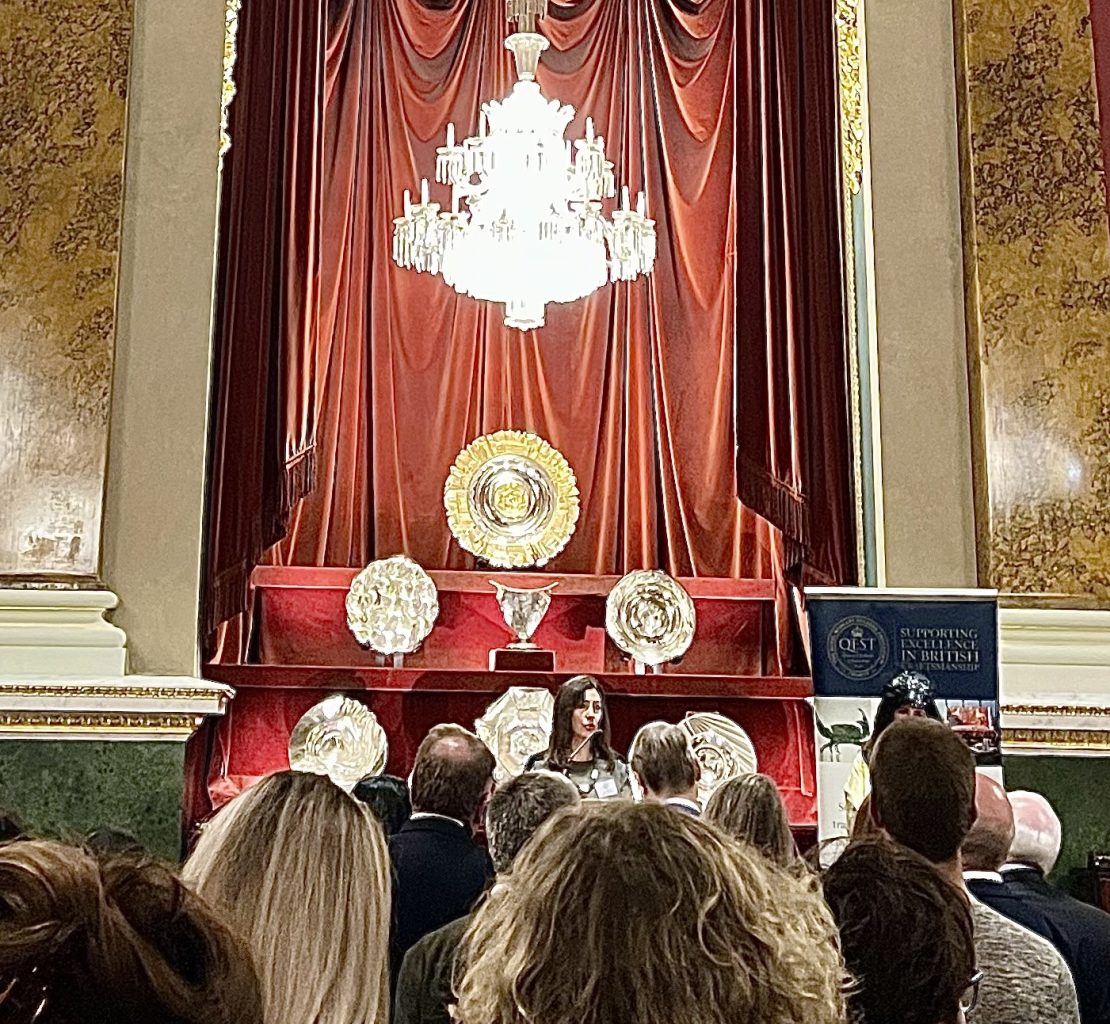 The Craft&Making programme pilot will be hosted by four universities and colleges, including City & Guilds of London Art School. The other hosts include City of Oxford College and MAKE Southwest. The network will increase to ten Clubs by 2025.
This new National Saturday Club programme aims to introduce young people from across the UK to the world of craft and making, creating valuable opportunities for them to develop their creativity and practical skills. Club members will work with varied materials, such as wood, ceramics, glass, metal, and textiles, and will gain an understanding of the importance of retaining traditional craft
practice, whilst ensuring that these skills and materials evolve and remain relevant in the modern world.
The National Saturday Club programme is free and open to 13–16-year-olds of all abilities. The Art School's Saturday Club gives Members the rare opportunity to use traditional skills to make a series of hand-crafted artworks with a contemporary twist! Club Members will design their own coat of arms, featuring objects and symbols that demonstrate what's most important to them. Over the course of the Club, they will learn an exciting range of techniques including etching, casting in plaster, gilding with gold leaf onto glass and carving in wood. They will take part in a Masterclass with a leading industry professional, visit a museum or gallery and exhibit their final artwork in the Summer Show at Somerset House. Visit our Club blog to see what Members have already been learning.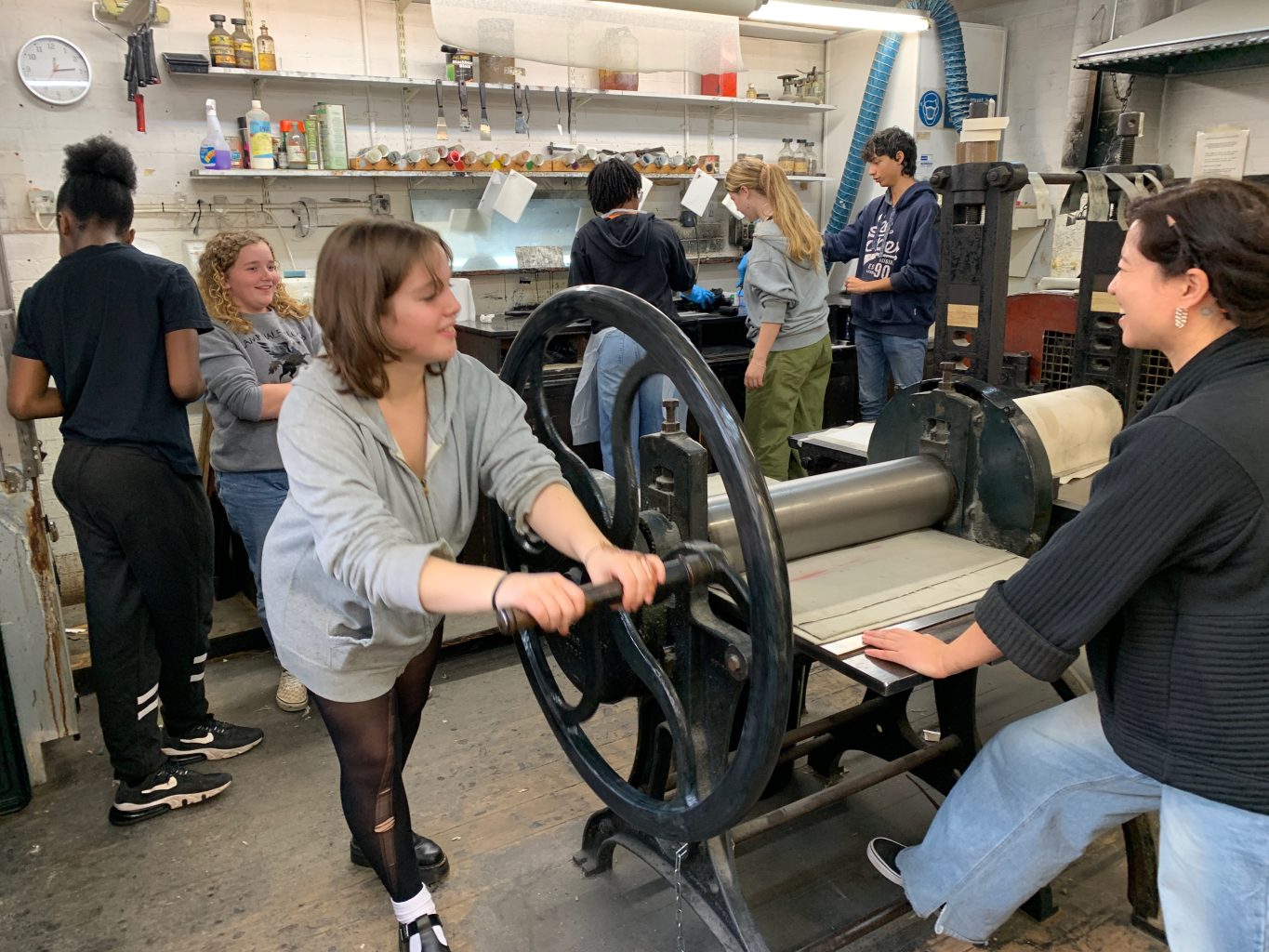 Art School Saturday Club Members with Print Fellow Kristina Chan in our historic Print Room
Through the Craft&Making programme, Club members will be introduced to a wide range of careers in heritage and conservation, the built environment, and the creative industries. QEST and the National Saturday Club will engage with cultural organisations and industry, and will develop practitioner partnerships to support and enrich the new programme, supporting Club tutors and providing inspirational opportunities for the young people.
Dr Lois Rowe, Principal of City & Guilds of London Art School, said: "We are thrilled that the Art School's Saturday Club has been chosen as part of the pilot for the National Saturday Club's new Craft&Making programme. We are the only higher education provider in the UK specialising in the teaching of historic craft skills at degree level. We are committed to educating the next generations of crafts specialists and are delighted that through our collaboration with the National Saturday Club, we can offer local young people the opportunity to develop a passion for these endangered skills."
Lucy Kennedy, Chief Executive of the Saturday Club Trust said: "We are delighted to be partnering with QEST to launch the Craft&Making Saturday Club, the seventh subject within the National Saturday Club programme. This programme will be vital in introducing young people to the breath of opportunities open to them within the world of craft and making, opportunities which are
currently not visible within the mainstream curriculum. The programme will impart valuable practical skills which could lead onto rewarding careers and will support them to consider future study in the sector. At a time when we see many craft and making subjects, practices and skills declining nationally, it is even more important that young people have the opportunity to discover and be inspired by them at a pivotal moment in their progression."
Deborah Pocock LVO, CEO at QEST said: "We are really excited about the potential for this new partnership to inspire and encourage young people of all backgrounds across the UK to explore their creativity and hand-making skills. We hope that the Craft&Making Club will provide transformational opportunities for young people to build their skills, develop confidence and discover clear pathways of progression into craft-based occupations, unlocking hidden talents and growing a new generation of professional craftspeople and makers."
If you are interested in applying to take part in the Art School's 2023/24 Saturday Club, sign up to our mailing list and we will send you Club updates and 2023 application details.
The Art School is most grateful to those donors whose generous support has made our National Saturday Club possible: City & Guilds Foundation , Fishmongers' Company