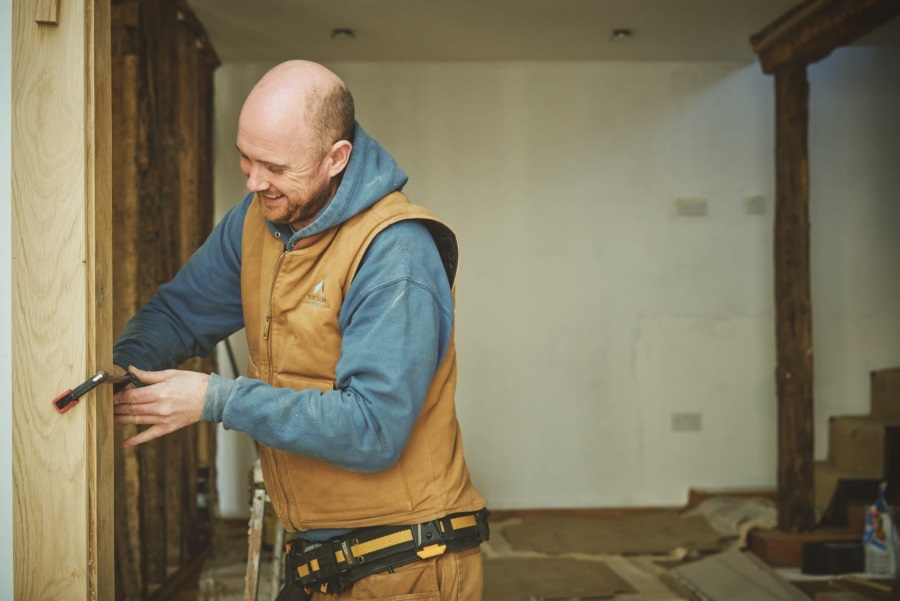 This November, 2020 SPAB Fellow Toby Slater, a carpenter and framer by trade, will take up a two-week placement in the Historic Carving Department at City & Guilds of London Art School. Toby's time at the Art School will be spent learning ornamental woodcarving alongside our BA (Hons) Historic Carving: Woodcarving & Gilding students.
Meanwhile, our Historic Carving students look forward to visiting the SPAB's Old House Project, in Boxley, Kent, this coming academic year to learn more about the Society's work saving at risk buildings and to further contextualise their own learning through this live project.
The Art School is delighted that our two organisations are able to share and exchange knowledge and to promote the teaching of critical craft skills in the UK that are vital to maintaining our built heritage for the future.
The SPAB's William Morris Craft Fellowship was founded in 1987 to address the shortage of craft skills and to champion the importance of craftspeople that carry out repairs. This unique annual scheme is designed to broaden the skills and experience of craftspeople from any trade who work in the repair of historic buildings. The programme gives Fellows the chance to travel countrywide together and learn on site from specialist craftspeople, architects, surveyors and others working in building conservation.
City & Guilds of London Art School was established in 1854 as a small, specialist college, dedicated to teaching the techniques of the specialist crafts and focused on developing skills required in the artisan manufacturing industries. Since then, it has evolved and expanded its educational programmes, offering an alternative approach to that provided in most other art schools on its programmes in Conservation, Historic Carving, Fine Art and Art & Material Histories. For over 165 years the Art School has played a vital role in passing on specialist craft skills and inspiring new generations of artists and makers, and offers the only Carving courses (wood and stone carving) validated to BA and MA level in the UK.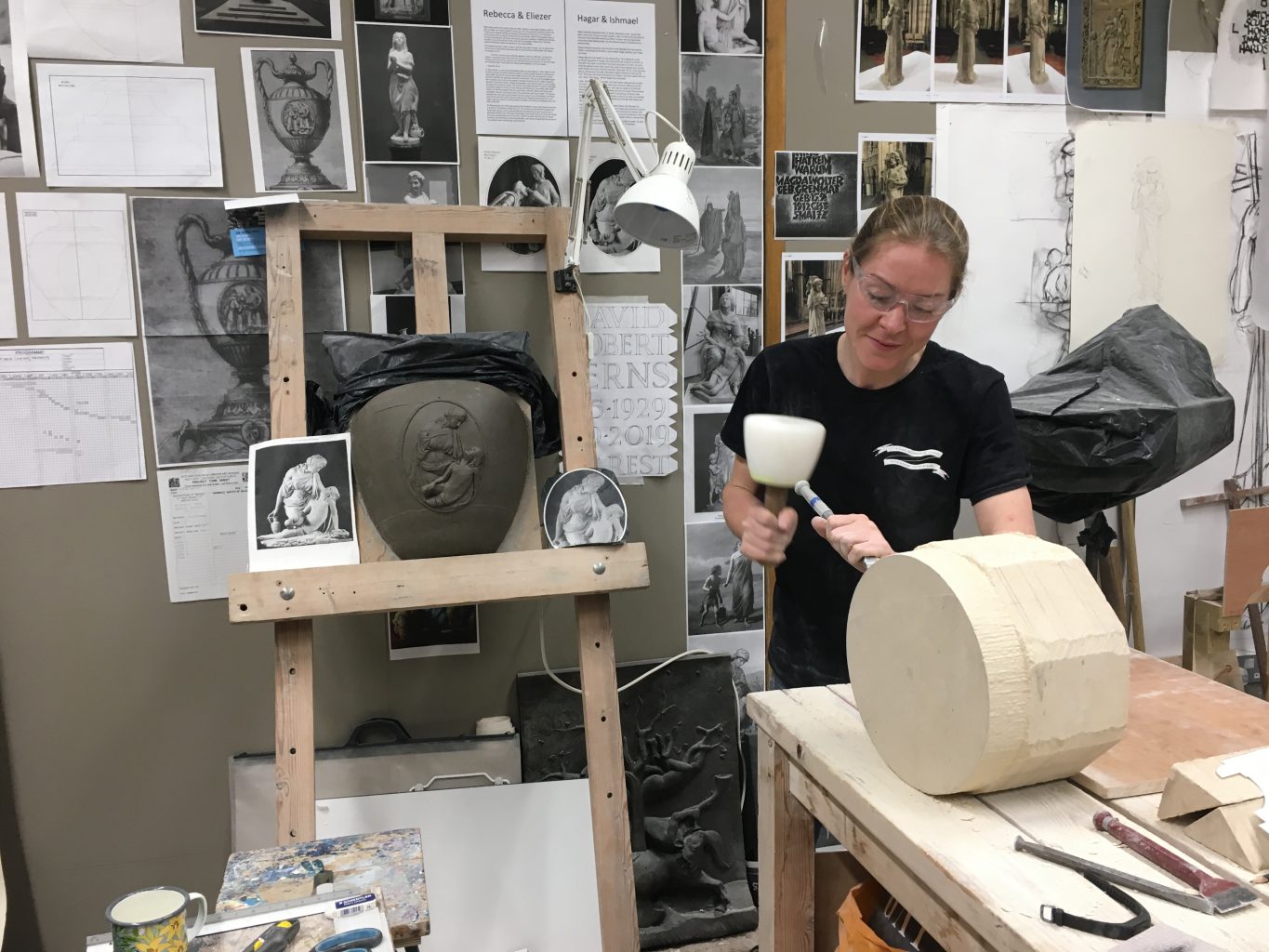 The Art School has long enjoyed good relations with the SPAB. For decades SPAB Fellows have benefitted enormously from time in the workshop with tutors Nina Bilbey, Mark Frith and then Head of Historic Carving, Tim Crawley.  A prime example of the synergy being Heather Griffith (above) who, after a placement at the Art School during her 2016 SPAB Fellowship, graduated in 2020 from the BA (Hons) Historic Carving: Architectural Stone course. With Heather Newton now in post as Head of the Department, well versed in hosting SPAB Fellows and Scholars at Canterbury Cathedral, the Art School looks forward to developing mutually beneficial relations with the SPAB for many years to come.
IMAGES
Toby Slater, 2020 SPAB Fellow
Heather Griffith, 2016 SPAB Fellow
Sam Matthams, 2019 SPAB Fellow