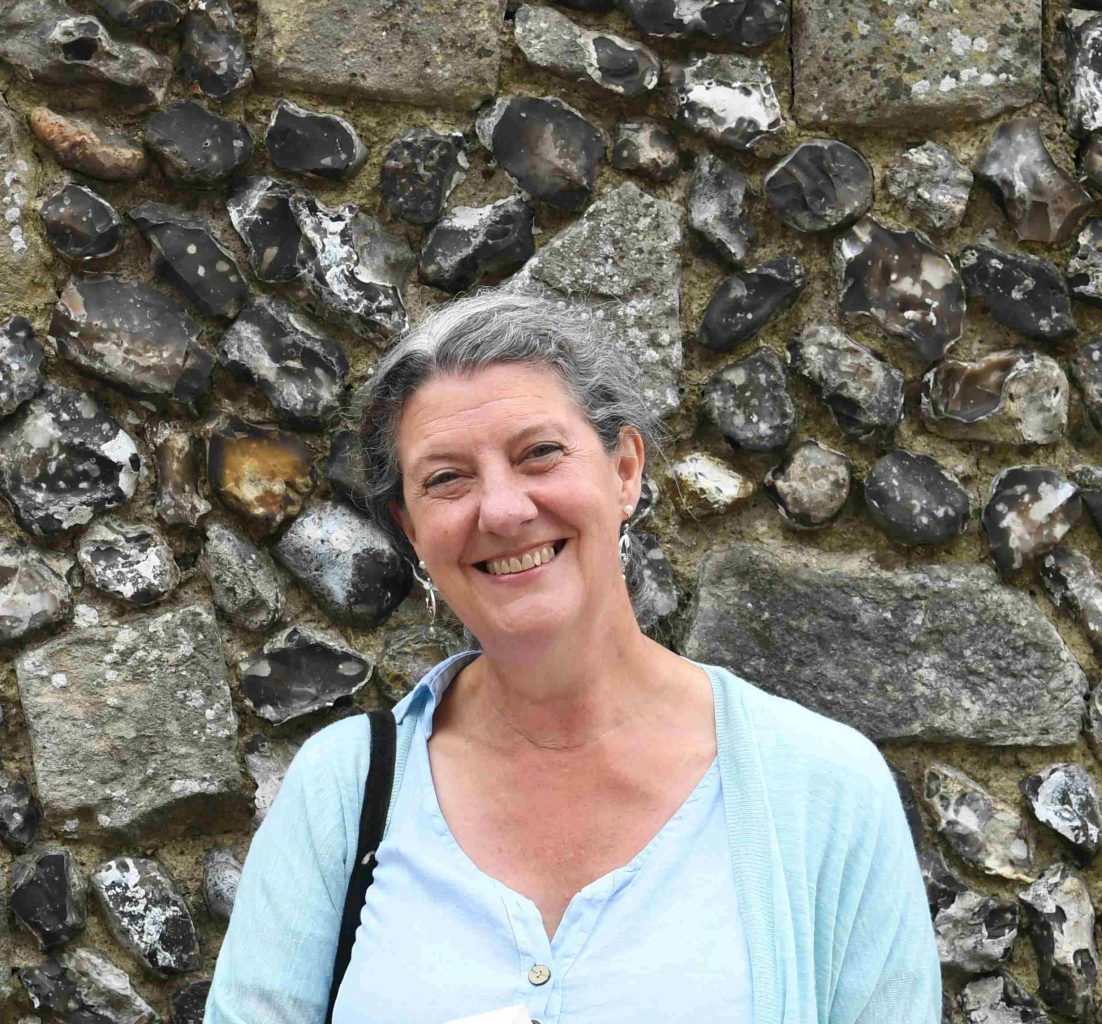 City & Guilds of London Art School is delighted to announce the appointment of Heather Newton as the new Head of Historic Carving, following Tim Crawley's retirement from the role. Heather will take up the post at the beginning of September, welcoming students at the start of the new academic year.
Heather joins the Art School from Canterbury Cathedral, where she has been Head of Conservation since 2013, a senior post that involves working collaboratively across the organisation, with oversight of all conservation-related matters. Previously, Heather had been the Cathedral's Head of Stonemasonry and Conservation from 2006.
Commenting on her new role at the Art School, Heather said: "I feel both delighted and privileged to be taking up the post of Head of Historic Carving at the City & Guilds of London Art School. I hope that the years of experience working at Canterbury Cathedral will have prepared me to both lead and support my new colleagues and our students, and am excited at the prospect of embarking on another phase of my career in such an esteemed institution."
Heather trained in Fine Art, Stonemasonry and Conservation, most latterly receiving an MSc Buildings Conservation Technology and Management from Heriot-Watt University in Edinburgh. In her role at Canterbury Cathedral, she managed some of the Cathedral's most recent and high-profile major projects, and has had a leading role in 'The Canterbury Journey', a major five-year development to conserve and safeguard the Cathedral's heritage and enrich the visitor experience, including extensive restoration of the West Towers, the Nave roof and Christ Church Gate.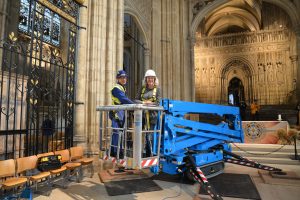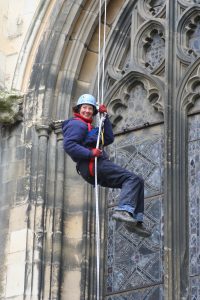 As well as her role as Head of Conservation, Heather is a consultant to the Canterbury Diocesan Advisory Committee and also a member of Rochester Cathedral's Fabric Advisory Committee. She also developed, and is a founding member, the Cathedrals' Workshop Fellowship, a training initiative run in partnership with eight other cathedrals and the University of Gloucestershire.
In addition to her career at Canterbury Cathedral, Heather and her husband Gary have been hand designing and carving memorials in stone and wood for almost 20 years. All design, masonry, carving and installation is carried out in-house, ensuring that every commission is unique. Heather and Gary share the work between them, drawing on their backgrounds in fine art and design respectively, to produce beautifully-crafted, individual pieces.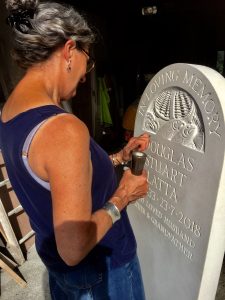 Awarded the Master Mason Certificate by the Worshipful Company of Masons in 2012, Heather was granted the Freedom of the City of London in 2015 and is an accredited member of Institute of Conservation (ICON), Society for the Protection of Ancient Buildings (SPAB) and International Institute of Conservation (IIC).
Heather's experience conserving Canterbury Cathedral was published in Jonathan Foyle's Architecture of Canterbury Cathedral and she was often the media face of conservation projects on the Cathedral, appearing on TV and radio to discuss the programmes, including the BBC's documentary series 'A Year in the Life of Canterbury Cathedral'.
Sitting on the interview panel for the position, John Goodall FSA (historian, author, and Architectural Editor of Country Life magazine) said of the appointment:
"It's very exciting to see someone with such breadth of experience as a practitioner, teacher and ambassador taking up this crucial role within City & Guilds of London Art School.  As Head of Historic Carving, Heather Newton will be able to develop further the formidable reputation that the Art School already enjoys."
The Art School very much looks forward to welcoming Heather and working with her in this important role overseeing the Carving Department's BA programmes in Historic Carving: Woodcarving & Gilding / Architectural Stone, as well as its MA Carving; the only carving courses validated at this level in the UK.
A few places are available on BA (Hons) Historic Carving: Woodcarving & Gilding, BA (Hons) Historic Carving: Architectural Stone and on the reserve list for PgDip/MA Carving, starting in September 2020. Anyone Interested in applying is invited to find out more on an online open day or download a course application form.
Images: © Chapter of Canterbury