The Art School is delighted to announce that our exciting range of summer short courses are now open for bookings. And for summer 2019, we are offering two new courses – Etching Fundamentals and Calligraphy for Beginners and Improvers.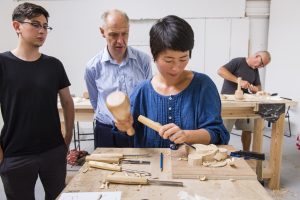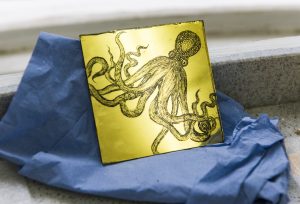 We are opening our doors to Summer School for the second year, following a successful introductory year in 2018. Our nine short courses for adults (18+), each lasting between 3 and 5 days, run from 15-26 July 2019. There's a choice of figurative drawing; wood and stone carving; gilding; relief modelling in clay; calligraphy; etching and conservation of historic objects. All the courses are suitable for beginners, and some are suitable for people with experience. Course fees start at £295, and go up to £435.
10% early bird discount is available to those who book a place by 14th March 2019.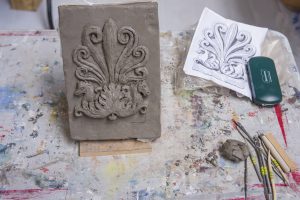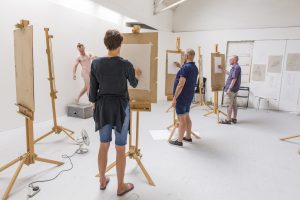 Feedback from many students on the 2018 programme was positive.
"I wanted to be constructively criticised in my drawing, and I was. I wanted to learn techniques and ideas that I could take away as a mental toolbox to help me draw in the future, and I did." Steven Rooke, Observational Drawing: Focus on the Figure
"A truly wonderful introduction to the fundamental skills and techniques of woodcarving. A real achievement of mine was to complete the acanthus carving – I have not carved before." Jeff Bourne, Introduction to Ornamental Woodcarving
"This course was excellent. The organisation and teaching of the subject matter was clearly communicated. The atmosphere in the lab was extremely comfortable and the tutor gave excellent, constructive feedback." Jessica Routleff-Jones, Gilding and Verre Églomisé
NEW FOR SUMMER 2019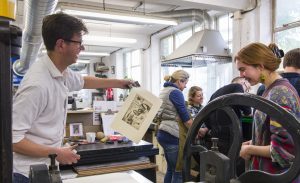 Etching Fundamentals, 22-26 July 2019, £435
Re-established by Sir Norman Ackroyd RA, as a thriving centre for learning and practice, the Art School's historic Print Room is the setting for the Etching Fundamentals course. Students will learn a range of Intaglio techniques including hard and soft ground, sugarlift aquatint, colour etching, as well as printing with collage and multiple plate printing. They'll also examine the historical background of printmaking and how it has been used by artists from its origins to present day.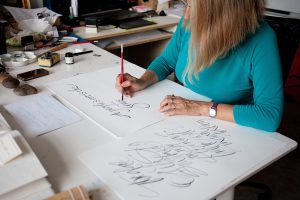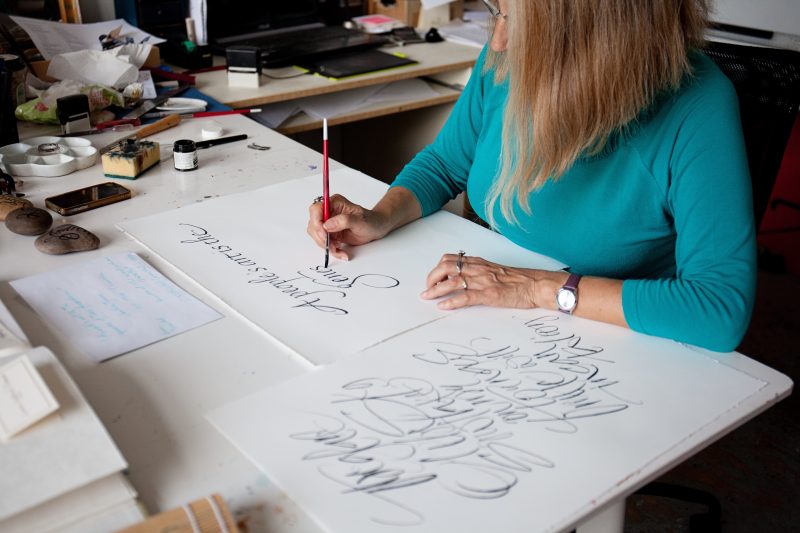 Calligraphy for Beginners and Improvers, 22-26 July 2019, £435
Calligraphy for Beginners and Improvers is ideal for those who want to learn how to master the use of the broad edge pen, and to develop calligraphy. Students will learn how to create beautiful letters in a range of scripts, how to put them into words by practicing good spacing. The more experienced learner will move on to embellish basic alphabets with elegant flourishes or to experiment on variations of the basic alphabet forms.
The full course listing is as follows:
15-19 July 2019
Behind the Scenes with the Conservators*
Observational Drawing: Focus on the Figure
* Monday to Wednesday
22-26 July 2019
Calligraphy for Beginners and Improvers
Introduction to Ornamental Woodcarving
For further information about the courses, and to book your place, please click here. If you have any queries, you can contact us at summerschool@cityandguildsartschool.ac.uk.